If you love walking then a visit to Bradford on Avon's annual walking festival is a great way to not only keep fit but to meet new people and explore some of the area around the town.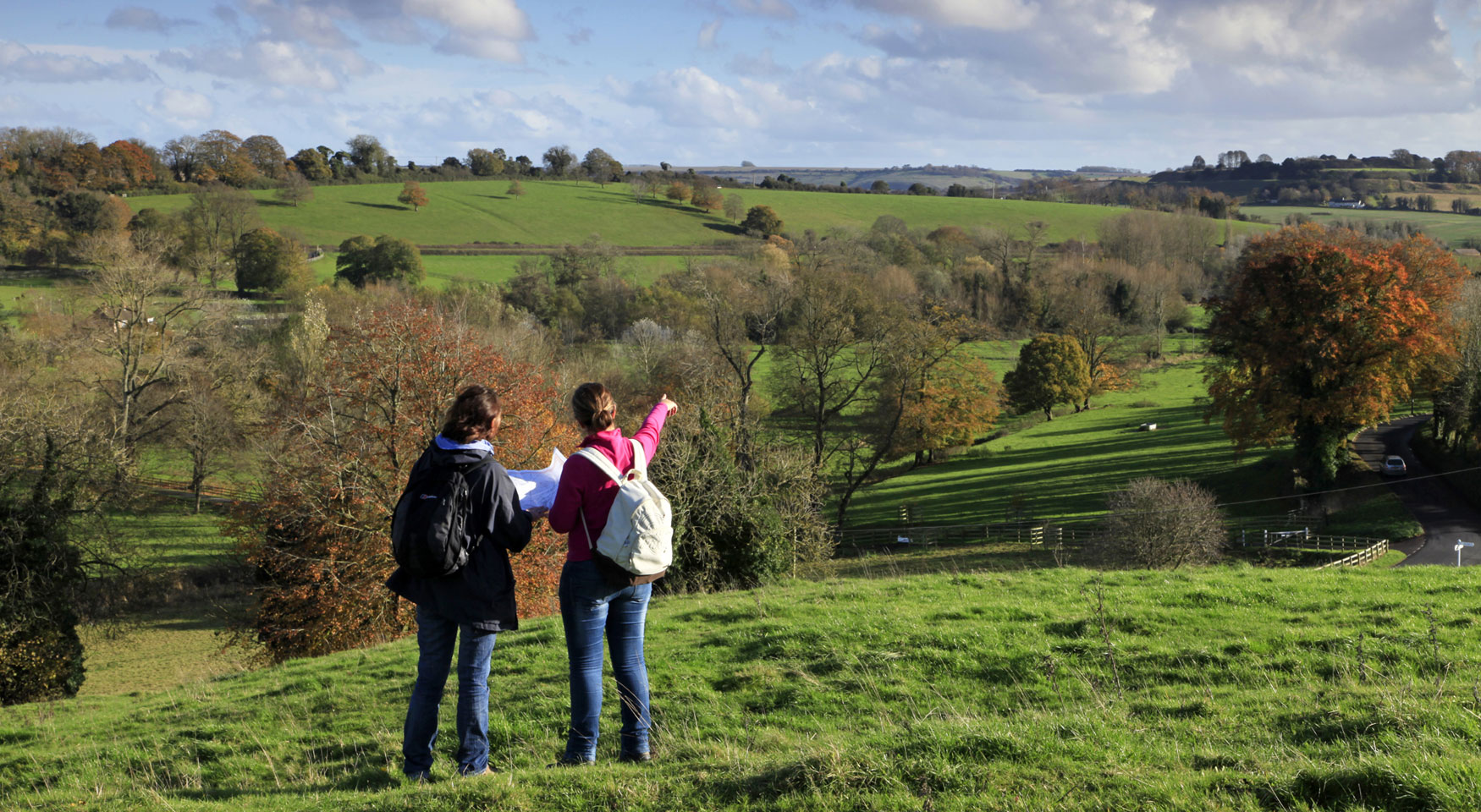 I joined in on the first walk of their 2014 festival, a ten mile walk which began from the train station. I was greeted by Ann, the walk leader and we all gathered ready for the off. There was a group of 19 of us all set with our walking boots and raring to go.
The first part of the walk was to take in the Kennet & Avon Canal via the pretty Bradford on Avon Tythe Barn. We walked along here for a couple of hours waving at people on the canal boats passing slowly by us. It was a pleasant stroll at a leisurely pace; we passed lots of cyclists, dog walkers and other walkers and it was great to see parts of the Kennet & Avon Canal that I'd not explored before.
On the way I got to chatting to quite a few of the different people in the group – many of whom had travelled by train from Bristol, Bath and even Dorset to come along. Most people belonged to the Rambler's Association so had a very keen passion for walking and added to that most of them had come by train too.
We left the canal towpath shortly after passing through Staverton and headed towards Holt. Our lunch stop was at a hidden picnic area beside the River Avon and it was nice to rest up for a while and chat to my fellow walkers before beginning our journey again.
We passed a pretty little church, lots of wildlife including a very intrigued herd of cows and walked along quiet footpaths beside maize fields.
The final part of the walk brought us back on a circular route coming into Bradford on Avon near to Woolley Grange Hotel and down the hill into the town. We were then given the opportunity to do what we wanted and quite a few of the group opted to head for a well-deserved cup of tea (and cake of course)! After ten miles of walking I must admit it was nice to put my feet up for a bit on my return journey on the train!
This walk was one of several taking place over three days as part of the Bradford on Avon walking festival. I'd loved to have done some of the other walks too but just didn't have time unfortunately! However, if you pop into the Tourist Information Centre in Bradford on Avon at any time of year the team there will be happy to tell you about the different walks that are available in and around the town, I'll certainly be returning to do some more walks in this area! Find out more about places to stay in Bradford on Avon.
A blog from Emma Kirkup, VisitWiltshire